Senior Java Engineer (Authentication & Authorization)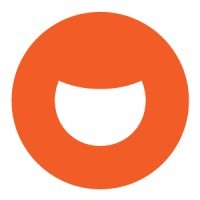 Tango Card
Software Engineering
Remote
Posted on Sunday, September 10, 2023
What We're Up to at Tango
Tango believes that rewards, incentives, and payments are more than transactions. They're opportunities to fuel stronger relationships with people, and better performance for business. Whether you're focused on customer loyalty or employee engagement, wellness or research participation, we can help you seamlessly send smiles and drive results.
Why Work for Us
We care about each other and our customers. Our team is autonomous, collaborative, creative, and eager to learn. We are an inclusive and diverse company that offers excellent health, dental, and vision benefits, flexible PTO, and competitive compensation packages. We're doing incredible things with awesome people, and we'd love for you to join us!
The Job
We're hiring a backend Java engineer to join our Transactions team. This team is concerned with all things accounting, ordering, and auth. We're specifically seeking someone to join our Auth/Auth group, to work on centralizing authentication and authorization, and building out audit capabilities. Qualified candidates should have experience with: OAuth2.0, Spring Security, Federation, and OIDC.
Senior SDEs are looked to as experts in navigating ambiguous problems and projects, including delivery of sound, well-thought out solutions. They should elevate and empower those they work alongside daily.
Are you seeking an opportunity where you'll get to work with fun, curious people, building innovative products, in a fresh and modern tech stack? Through thoughtful innovation, Tango's Engineering teams play an influential role in our mission: making rewards easy to send and awesome to receive! They see the impact of their work on thousands of businesses and reward recipients every day.
Here at Tango Card, we're proud of our cutting edge, product-oriented, inclusive engineering org. The group is entirely on-shore, working across all US time zones, and 100% remote. We like being a place people like to work! Not to mention we're product driven, profitable, and scaling.
Come join us in building quality, secure functionality, as you learn and grow in your craft!
Reports To: Engineering Director
As Senior SDE at Tango, you will:
Develop creative software products and applications in the FinTech, payments, and rewards space.
Discuss and contribute to roadmaps, backlogs, architecture, and infrastructure.
Implement solutions to provide best-in-class functionality to internal and external customers.
Ensure our enterprise-level products and applications are stable, secure, and scalable. Offer insights into improving code quality and other areas of discovery.
Utilize, research, and evaluate libraries and tools recommended by technical leaders to meet the needs of the department and business.
Work both autonomously and collaboratively, as a part of a tight-knit, fully-remote team.
Contribute to product design, architecture, and infrastructure problem-solving as an active participant.
Integrate with internal and external services, tools, and vendors to provide functionality reliably and securely.
Deliver secure, performant, scalable, resilient, observable, cloud-based systems to stakeholders in an iterative methodology.
Design and document the implementation approach for initiatives, ensuring there is effective communication, collaboration, and review with other teams.
Mentor team members with a focus on consistency and alignment with Tango Card practices.
To be effective in our Senior SDE role, you must have:
BA/BS degree in Computer Science or related fields and 6+ years of experience OR 8+ years equivalent experience in software development
Experience working with server-side technologies including Java Spring: ideally Spring Boot
Experience with Spring Security
Experience with OAuth2.0 and OIDC
Experience with Federation (SAML)
Experience working with 3rd party supplier/vendor integrations (REST, SOAP, or SFTP based services)
Experience working with SQL or NoSQL
Proven track record working in a collaborative team, shipping high-quality distributed systems software.
Demonstrable application of Secure Coding Principles
Understanding of cloud-based software development environments (AWS Preferred)
Experience in technical engineering practices for reviewing, testing, deployment, and release of internal and customer-facing functionality.
Experience building resilient, scalable systems in a micro-service architecture
Our ideal Senior SDE at Tango will have most of the following skills and experience:
6+ years working within Agile project management methodologies and practices
Experience working with queuing and caching in asynchronous processes
Experience with AWS Services, PostgreSQL and Elasticsearch
Experience introducing tools/libraries to address specific use cases to avoid custom implementation
Experience with APM tool sets for Observability and Maintenance
Experience working in a Continuous Delivery deployment model
Salary: The targeted pay range for this position is between $160,000 and $180,000. Please note that the actual salary offer will carefully consider a wide range of factors, including your skills, qualifications, and experience. Certain positions are eligible for additional forms of compensation such as bonus.
What You'll Get From Us
Competitive compensation package (money isn't everything, but it helps)
Medical, dental, and vision benefits (100% employer paid premium)
Flex PTO and a generous holiday schedule
401(k) matching up to 6% and equity opportunities
Choice-First Plan allows employees to choose to work from home, at our Seattle HQ, or hybrid
A work-from-home monthly stipend for all employees
Award-winning culture that fosters autonomy, creativity, inclusion, transparency, and ownership
Dog-friendly Seattle office!
Remote Work Eligibility
Tango has a flexible work policy, allowing most employees to work from home, in our Seattle office, or in a hybrid format. We are currently set up to employ people in most states, but there are a few where we aren't able to operate yet. We anticipate expanding our operations to include more states in the future, and we welcome your application if you reside in an unapproved state. For now, we can only consider applicants from unapproved states if relocation to an approved state is an option for you. Approved states are: Alabama, Arizona, California, Colorado, Delaware, Florida, Georgia, Idaho, Illinois, Indiana, Iowa, Kentucky, Maine, Maryland, Michigan, Minnesota, Missouri, Montana, Nebraska, Nevada, New Mexico, North Carolina, Oklahoma, Oregon, Tennessee, Texas, Utah, Virginia, Washington, West Virginia, Wisconsin.
This employer participates in E-Verify and will provide the federal government with your Form I-9 information to confirm that you are authorized to work in the U.S. If E-Verify cannot confirm that you are authorized to work, this employer is required to give you written instructions and an opportunity to contact Department of Homeland Security (DHS) or Social Security (SSA) so you can begin to resolve the issue before the employer can take any action against you, including terminating your employment. Employers can only use E-Verify once you have accepted a job offer and completed the Form I-9.
Tango is an equitable and equal opportunity employer; we're strong because we're diverse and prioritize inclusive practices. All applicants will be recruited and considered for employment regardless of their social identities, including but not limited to race, gender, color, religion, belief, national origin, age, sexual orientation, disability, and other protected classes. We thrive in the areas of recruiting and hiring when we have a growing awareness of the challenges faced by underrepresented candidates during the application and hiring process. We encourage all candidates to apply for roles they feel they have the skills to fulfill or a willingness to learn.
We at Tango take the protection of your personal information very seriously. We will never ask for financial information of any kind or for payment during the job application process. Please take extra caution while examining the email address of the individual you are communicating with, as scammers may misspell an official Tango email address or use a slightly modified version. Emails from us will come only from an official @tangocard.com email address. If you suspect a role or job ad is fraudulent, or that you are being contacted by a scammer pretending to be a representative of Tango, please contact us. If you believe you are the victim of fraud resulting from a job listing, please contact your local authorities.