Spanish/English Customer Support Specialist (Contract)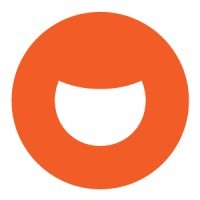 Tango Card
Customer Service
Dallas, TX, USA
Posted on Friday, November 17, 2023
What We're Up to at Tango
Tango believes that rewards, incentives, and payments are more than transactions. They're opportunities to fuel stronger relationships with people, and better performance for business. Whether you're focused on customer loyalty or employee engagement, wellness or research participation, we can help you seamlessly send smiles and drive results.
Why Work for Us
We care about each other and our customers. Our team is autonomous, collaborative, creative, and eager to learn. We are an inclusive and diverse company that offers excellent health, dental, and vision benefits, flexible PTO, and competitive compensation packages. We're doing incredible things with awesome people, and we'd love for you to join us!
The Job
Tango is looking for a Bilingual (Spanish/English) Support Specialist II to come and join our team! This representative will work fully remote, but should be based in either Central or Eastern time zones.
Every day you will have the opportunity to provide outstanding customer service via email and phone support to Tango recipients. You'll be responsible for troubleshooting common gift card inquiries, and educating our customers on the ins and outs of our products. You'll also have the opportunity to collaborate with and gain exposure to other internal teams, such as Customer Success Managers, Brand Partnerships, and Onboarding to name a few.
As a Support Specialist, you are self-motivated, and ambiguity excites you. You are a true puzzle master and there's no problem that you can't solve. You are one who seeks help and puts it to good use. If you don't know, you'll find out!
Please note: this is an entry-to-mid level role requiring 1-2 years experience and fluency in English and Spanish.
Reports To: Supervisor, Recipient Support
As Customer Support Specialist II at Tango, you will:
Answer phone and email inquiries in a timely manner.
Troubleshoot gift card issues reported by cardholders.
Contact brand vendors to confirm gift card balances/status.
Vet and process resend requests.
Answer common questions regarding combining and exchanging rewards.
Direct and/or forward contacts to the appropriate team.
Call out major issues to management in a timely manner.
Ensure inquiries are answered promptly and prioritized properly.
Prioritize and manage assigned cases.
Assist with special projects as needed.
Provide feedback on new products and processes.
To be effective in our Customer Support Specialist II role, you must have:
Bilingual fluency in English and Spanish
Primary location in either Central or Eastern Time Zones
Minimum of 1-2 years of customer service experience (SaaS environment preferred)
Experience supporting customers via phone and email queues.
Professional experience working in a fast-paced full-remote environment.
Experience using CRMs to track customer cases, ideally Salesforce
Ability to communicate clearly and succinctly, in both written and verbal mediums.
Skills in time management; you're able to prioritize work while meeting multiple deadlines.
Ability to pivot and adopt new policies and procedures.
Focus to be thorough and accurate when completing a task.
Empathetic drive to make customers and their needs a primary focus of your actions
Fosters strong, personal connections with team members and key stakeholders
Our ideal Customer Support Specialist II at Tango will have most of the following skills and experience:
Knowledge of tools such as TalkDesk, Slack and Confluence
Comfortability working in a MacOS environment
Experience with live chat support
Salary: The targeted pay for this position is $18.00/hr. Please note that this is a contract opportunity with the potential to convert to full-time.
This posting is open for applications through (November, 22nd). After this date, we'll take down the posting while we review the applicant pool.
#Li-DNI #Li-Remote #BI-Remote
Please note: visa sponsorship is not available for this position.
What You'll Get From Us
Competitive compensation package (money isn't everything, but it helps)
Medical, dental, and vision benefits (100% employer paid premium)
Flex PTO and a generous holiday schedule
401(k) matching up to 6% and equity opportunities
Choice-First Plan allows employees to choose to work from home, at our Seattle HQ, or hybrid
A work-from-home monthly stipend for all employees
Award-winning culture that fosters autonomy, creativity, inclusion, transparency, and ownership
Dog-friendly Seattle office!
Remote Work Eligibility
Tango has a flexible work policy, allowing most employees to work from home, in our Seattle office, or in a hybrid format. There are a handful of states that we are not currently able to hire in: Hawaii, Massachusetts, New Jersey, New York, Pennsylvania. If you currently reside in one of those states and relocation is an option for you, we welcome your application! Your recruiter will be able to share more details with you.
This employer participates in E-Verify and will provide the federal government with your Form I-9 information to confirm that you are authorized to work in the U.S. If E-Verify cannot confirm that you are authorized to work, this employer is required to give you written instructions and an opportunity to contact Department of Homeland Security (DHS) or Social Security (SSA) so you can begin to resolve the issue before the employer can take any action against you, including terminating your employment. Employers can only use E-Verify once you have accepted a job offer and completed the Form I-9.
Tango is an equitable and equal opportunity employer; we're strong because we're diverse and prioritize inclusive practices. All applicants will be recruited and considered for employment regardless of their social identities, including but not limited to race, gender, color, religion, belief, national origin, age, sexual orientation, disability, and other protected classes. We thrive in the areas of recruiting and hiring when we have a growing awareness of the challenges faced by underrepresented candidates during the application and hiring process. We encourage all candidates to apply for roles they feel they have the skills to fulfill or a willingness to learn.
We at Tango take the protection of your personal information very seriously. We will never ask for financial information of any kind or for payment during the job application process. Please take extra caution while examining the email address of the individual you are communicating with, as scammers may misspell an official Tango email address or use a slightly modified version. Emails from us will come only from an official @tangocard.com email address. If you suspect a role or job ad is fraudulent, or that you are being contacted by a scammer pretending to be a representative of Tango, please contact us. If you believe you are the victim of fraud resulting from a job listing, please contact your local authorities.