Assistant Project Manager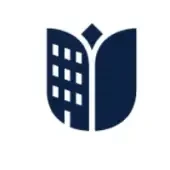 UrbanStems
Operations
Bogotá, Bogota, Colombia
Posted on Tuesday, August 22, 2023
UrbanStems is a modern floral and gifting company designed for thoughtful people. Founded in 2014 in Washington, DC, UrbanStems has become a leader in the space with our expressive bouquets, plants, and gift options. From coast-to-coast next-day delivery to same-day courier service in NYC and DC, we are helping people stay connected.
Named one of Inc. 500's fastest-growing companies in 2019, UrbanStems has launched brand partnerships with Vogue, Bumble, JCrew, and more. We offer a collaborative and open working environment with ample opportunity to grow and learn.
We are seeking a highly motivated and detail-oriented Assistant Project Manager to join our Urbanstems team. As an Assistant Project Manager, you will play a crucial role in supporting the successful planning, execution, and completion of various projects within our organization. You will work closely with our Operations Project Manager to ensure projects are delivered on time, within scope, and according to quality standards.
Responsibilities:
Collaborate with Project Managers to develop project plans, schedules, and budgets.
Assist in defining project scopes, objectives, and deliverables.
Coordinate project activities and ensure all project team members are aware of their responsibilities.
Monitor project progress and identify any potential issues or delays. Take proactive measures to address them.
Prepare and maintain project documentation, including project plans, status reports, and meeting minutes.
Support communication with stakeholders, including clients, team members, and senior management.
Assist in risk assessment and mitigation planning.
Help manage project budgets and expenses, tracking costs and ensuring adherence to financial guidelines.
Assist in resource allocation and workload distribution.
Collaborate with cross-functional teams to ensure alignment and effective collaboration.
Provide administrative support, such as scheduling meetings, managing calendars, and organizing project-related materials.
Qualifications:
Advanced written and verbal English.
Bachelor's degree in a related field.
Proven experience in project coordination or assistant project management.
Strong organizational skills and attention to detail.
Excellent communication and interpersonal skills.
Proficient in project management tools and software.
Ability to work collaboratively in a fast-paced environment.
Problem-solving skills and the ability to adapt to changing circumstances.
Knowledge of project management methodologies and best practices.
This is a hybrid position. Our office is located in Bogotá, Colombia.
At UrbanStems, we're proud of our commitment to diversity, equity, and inclusion, and we pride ourselves on hiring individuals that share our passion for enacting real change. Come join our team of talented and unique individuals, where authenticity is encouraged and celebrated. We welcome and employ individuals regardless of race, color, ancestry, religion, gender, gender identity, genetic information, parental or pregnancy status, national origin, sexual orientation, age, citizenship, marital status, disability, or Veteran status. We are proud to be an equal opportunity employer.