Floral Category Manager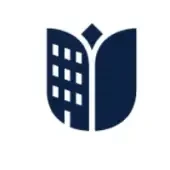 UrbanStems
Bogotá, Bogota, Colombia
Posted on Friday, September 15, 2023
UrbanStems is a modern floral and gifting company designed for thoughtful people. Founded in 2014 in Washington, DC, UrbanStems has become a leader in the space with our expressive bouquets, plants and gift options. From coast-to-coast next day delivery to same-day courier service in NYC and DC, we are helping people stay connected.
Named one of Inc. 500's fastest-growing companies in 2019, UrbanStems has launched brand partnerships with Vogue, Bumble, JCrew and more. We offer a collaborative and open working environment with ample opportunity to grow and learn.
The Floral Category Manager is responsible for developing the company's strategy within the floral category; including key areas such as, floral supply chain development, floral inventory management, weekly inbound management, floral quality improvement, floral margin control, floral procurement and vendor SLAs. Their work will require them to coordinate across departments to understand sales and product strategies, communicating to respective departments and senior management on required resources and lead times needed to execute. To inspire delight in our customers, team, and community we need to build the best customer experience in gifting and the backbone of that is our operational proficiency. In this role, you will be responsible for farm vendor management, crop planning, overseeing supply forecasting, setting bouquet quality standards and specs, and oversight on category spend.
Responsibilities:
Manage weekly inbound shipments and associated inventory holdings across the network
Monitor, review, and analyze bids and quotes with suppliers, including the negotiation
Provide oversight for monthly business reviews with our supply partners that guide the floral supply plan and strategy, including improving COGS goals. Determine strategy for seasonal procurement
Develop scoping for required system enhancements to help drive efficiencies within the category and inventory management functions
Maintain category budgets and streamlining costs, find cost improvement opportunities. Ensure category margin goals are being upheld
Collaborate with the Executive Team to understand business priorities for the category and translate them into long term category procurement and network strategies
Review evaluation of category supplier capabilities, cost structures, risks and partnership potential to determine supply base
Strategy development and oversight for everyday floral procurement activity including items such as; accurate PO creation and cost uploads to the system, accurate credit tracking for shortages and rejections, inbound floral transportation
Work with the Third-Party Accounts Manager and Farm Manager to build out a floral supply forecast based on crop plans, purchasing agreements, and quarterly business agreements including using crop planning to meet our demand as UrbanStems scales and gain cost savings. Drive strategy for quality control, farm level production management and quality auditing
Communicate and update senior leadership on projects, performance and cross-functional initiatives
Lead department analytics, performance tracking strategy, and the strategy for team development
Maintain knowledge of each category market, in addition the general pricing and fair rates for goods
Qualifications:
Bachelor's degree in Business Management, Supply Chain Management, Logistics, or related technical degree preferred, and/or 7+ years in agriculture, floral, supply chain management, and data analysis
Advanced written and verbal English.
Must be fluent in Spanish
Intermediate level proficiency with Excel or Google Sheets, and Looker
Must possess an impeccable attention to detail with strong communication, collaboration, and interpersonal skills
Strong ability to prioritize multiple projects, problem solve and quickly adapt in an evolving environment
This is a hybrid position. Our office is located in Bogotá, Colombia.
At UrbanStems, we're proud of our commitment to diversity, equity, and inclusion, and we pride ourselves on hiring individuals that share our passion for enacting real change. Come join our team of talented and unique individuals, where authenticity is encouraged and celebrated. We welcome and employ individuals regardless of race, color, ancestry, religion, gender, gender identity, genetic information, parental or pregnancy status, national origin, sexual orientation, age, citizenship, marital status, disability, or Veteran status. We are proud to be an equal opportunity employer.